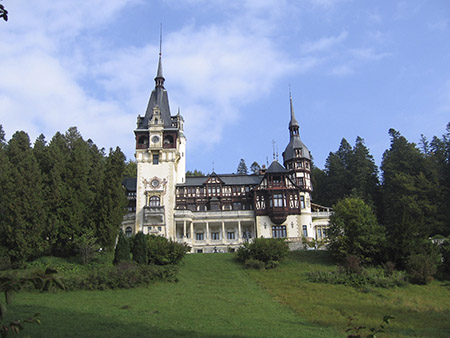 Modern, but with old touristical traditions, Sinaia has many beautiful views and landscapes and numerous tourist attractions: Peles Complex (consisting of Peles Castle, Pelisor Palace, Gazebo tower and Hotel Economat), Sinaia Monastery, George Enescu Memorial House, Casino, Share 1400 and 2000.
Sinaia is an ideal place for winter sports, providing numerous ski slopes of varying difficulty but also for sledding.
Delmonte villa is situated in the middle of a beautiful and quiet landscape, on the road towards Share 1400.
Exact address is Calea Codrului Street 39D, Sinaia, Prahova, Romania.